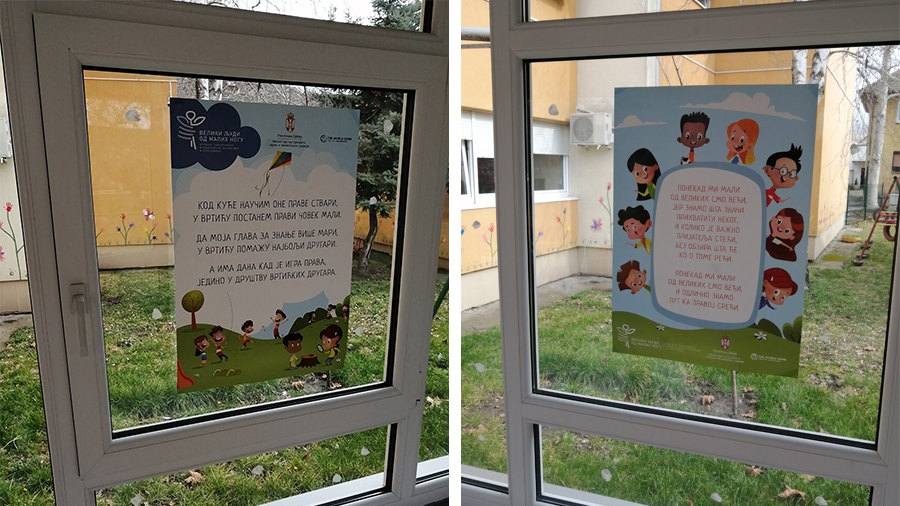 5. March. 2020
Posters with lyrics from the song Veliki ljudi od malih nogu arrived in kindergartens in Serbia.
Within the framework of the Inclusive Early Childhood Education and Care project, promotional poster materials were forwarded to more than 100 addresses of pre-schools throughout Serbia.
All kindergartens were sent two versions of the poster. The posters featured the lyrics of the song Veliki ljudi od malih nogu that we had the opportunity to hear in the performance of the choir Carolija as part of the TV and radio campaign Acceptance, which was realized in November 2019.
Some of the preschools have provided us with photos showing how promotional posters decorate kindergarten rooms.
In this way, in over 1500 kindergartens and preparatory groups, we conveyed the cheerful and playful atmosphere of this campaign. Take a look in our gallery.